Your truck quote is one click away
Instant LTL and full truckload quotes 24/7. TruckQuote is the only online platform for instant quotes of LTL and full truckloads.
STATE TO STATE TRUCK RATES
Get Real-Time Truck Rates To Or From Any State.
07 Mar 2022
Dry Van
0 LBS
4 Feet
0  Miles
0 Average Days
*Shipment takes 1-3 business days to ship depending on truck availability
WHO WE ARE
TruckQuote.com is a Southern Oregon based company that was founded by a group of individuals with decades of experience in the trucking industry.
TruckQuote.com offers a simple to use, full truck or LTL load quoting service that provides instant quotes, allowing users to effortlessly book loads to be shipped. TQ's tool focuses on business-to-business shipping and was purposely designed to reduce the time it takes to get a quote. Use TruckQuote.com to find reliable trucking at competitive prices and track your shipments along the entire route. The best part: no phone calls required!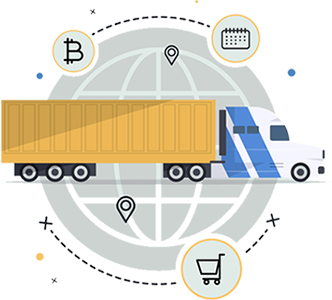 HOW IT WORKS
Create a quote and book your load to be shipped in a few simple steps!
FREE QUOTES
Get instant pricing that we stand behind. Quote your shipment instantly and book a truck in seconds from anywhere.
NO HIDDEN FEES
Free to setup your personal account. No hidden annual membership or booking fees. The only thing you pay for is the cost of your booked order.
EASY TO USE
Stress-free setup and booking. Simply create an account and login to get instant quotes, setup loads, track existing orders, and view all order history.
CUSTOMER SUPPORT
We make it easy for you to connect with us. You can call and speak to a live representative in the U.S.A, live chat on our website or send us an email. Your choice!
OUR CLIENTS
WHAT THEY SAY ABOUT US
Creates Quotes Directly From Our API
The TruckQuote API gives you access to our algorithm to generate quotes from more than 18,000 city combinations.
CONTACT US
API DOCUMENTATION