About Us
We know how fast life moves. That's why we created truckquote.com to provide instant quotes with real time rates. Whether you're bidding on equipment at an auction or just need a few feet of space, Truck Quote can give you a real rate right when you need it. Truck Quote began at farming and equipment auctions all over the US. While offering our freight shipping services at these auctions, folks wanted real rates and they wanted them fast – often asking for a quote while the desired item was already being offered. Working closely with freight agents, drivers, and shippers nationwide we developed a proprietary algorithm to produce the most accurate rates with the click of a button. No more calling broker after broker looking for a good rate, no more haggling and worrying about if your freight will be delivered – use truckquote.com and let us work out the details.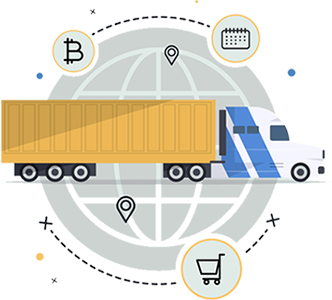 HOW IT WORKS
Create a quote and book your load to be shipped in a few simple steps!
FREE QUOTES
Get instant pricing that we stand behind. Quote your shipment instantly and book a truck in seconds from anywhere.
NO HIDDEN FEES
Free to setup your personal account. No hidden annual membership or booking fees. The only thing you pay for is the cost of your booked order.
EASY TO USE
Stress-free setup and booking. Simply create an account and login to get instant quotes, setup loads, track existing orders, and view all order history.
CUSTOMER SUPPORT
We make it easy for you to connect with us. You can call and speak to a live representative in the U.S.A, live chat on our website or send us an email. Your choice!