Truck Rates to and from Arizona
Arizona is in the southwest portion of the United states and is primarily made up of desert. This desert climate contributes to long and hot summers and mild winters. One of Arizona's most popular assets is the Grand Canyon however, is also known for being one the Four Corners states, being bordered by New Mexico, Utah and Colorado. On the other side, it is boarded by California and Mexico. With the good weather conditions and easy access into a number of states, this makes Arizona a hot spot for transportation. The presence of many interstate routes including I-8 and I-10 also make it possible to effortlessly get through the state. Arizona's economy depends upon copper mining and this copper industry fuels two-third of the nation's output requiring urgent delivery of products. It also requires the transportation of machines and other big appliances for mining. As a result of this, trucks play a huge role in transporting goods. Whether an LTL or FTL is requested, Truckquote.com can confidently set up your goods to be shipped at an affordable price and in a timely manner.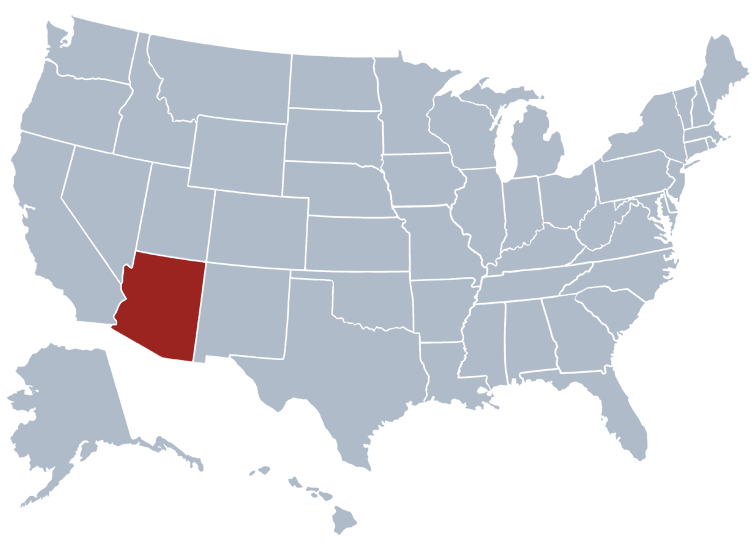 Largest Cities: Phoenix | Tucson | Mesa | Chandler | Glendale | Scottsdale | Gilbert | Tempe | Peoria | Surprise | Yuma
Economy:
Agriculture: Cattle, cotton, dairy products, lettuce, nursery stock, hay.
Industry: Copper and other mining, electric equipment, transportation equipment, machinery, printing and publishing, food processing, electronics, tourism.