Truck Rates to and from Arkansas
Being identified for its robust wilderness areas, Arkansas surprisingly has the 13th largest state highway system in the United States. It also has the third busiest truck corridor, which shows how much value truck transportation is here. Having a prominent source of timber, the lumber industry requires transportation of large quantities increasing the number of trucks on the Arkansas roads. Agriculture is also an important part of the economy being the largest producer of rice, turkeys, and broilers. It is in the top three states regarding the production of cotton, pullets and catfish. With Arkansas thriving in these industries, trucks take up a large part of the roadways making it easy for Truck Quote to get your shipment quickly and affordably booked! Check it out for yourself, get an instant free quote at www.truckquote.com!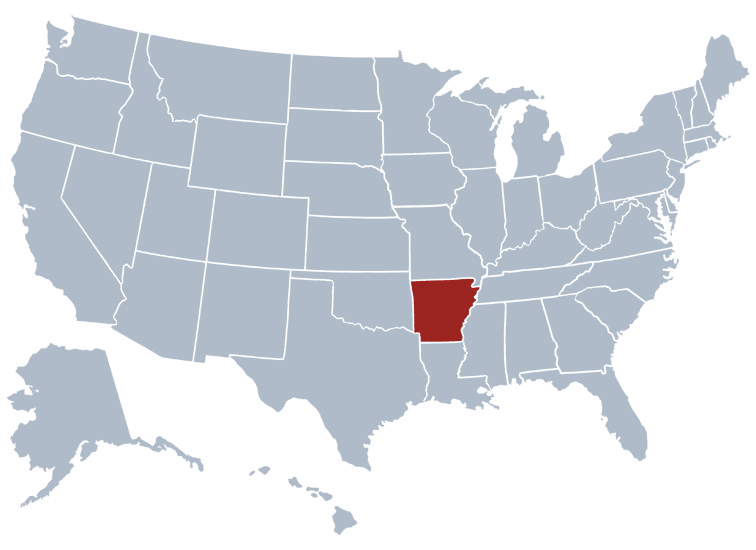 Largest Cities: Little Rock | Fort Smith | Fayetteville | Springdale | Jonesboro | North Little Rock | Conway | Rogers | Pine Bluff | Bentonville
Economy:
Agriculture: Poultry and eggs, soybeans, sorghum, cattle, cotton, rice, hogs, milk.
Industry: Food processing, electric equipment, fabricated metal products, machinery, paper products, bromine, vanadium.