Truck Rates to and from Connecticut
Connecticut, known as the "Nutmeg State" is one of the smallest states in USA. It is located in the far Northern East United States. The interstate highways of Connecticut are remarkably good making it attractive for trucks to travel on. Hundreds of trucks come and go from Connecticut regularly allowing it to keep freight rates down. If you are need something shipped, regardless how near or far, for a competitive truck quote to have your freight hauled check out www.Truckquote.com.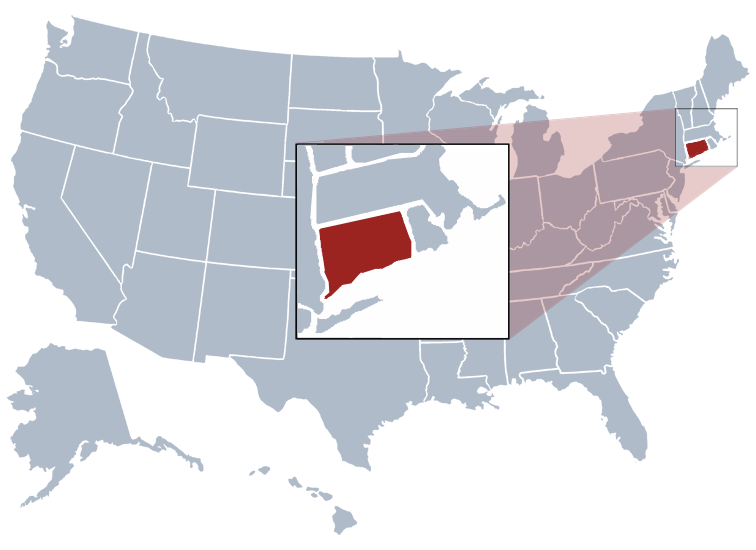 Largest Cities: Bridgeport | New Haven | Hartford | Stamford | Waterbury | Norwalk | Danbury | New Britain | Meriden | Bristol
Economy:
Agriculture: Nursery stock, eggs, dairy products, cattle.
Industry: Transportation equipment, machinery, electric equipment, fabricated metal products, chemical products, scientific instruments.