Truck Rates to and from Delaware
Delaware may be the second-smallest state in the United States but this does not hold an influence for the amount of freight that comes in and out of this densely populated territory. The mild climate and very well maintained road system permits for an array of agricultural and industrial success creating a competitive market for moving cargo through the state. Truckquote.com levels the playing field by providing a platform to shippers to affordably move freight to anywhere in the U.S. For the most compitive freight quotes in and out of delaware truckquote has you taken care of.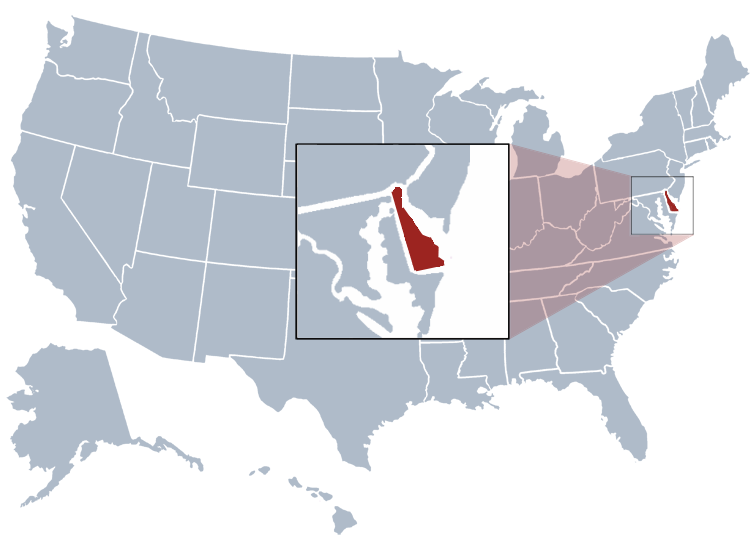 Largest Cities: Wilmington | Dover | Newark | Middletown | Smyrna | Milford | Seaford | Georgetown | Elsmere | New Castle
Economy:
Agriculture: Poultry, nursery stock, soybeans, dairy products, corn.
Industry: Chemical products, food processing, paper products, rubber and plastic products, scientific instruments, printing and publishing.