Truck Rates to and from Florida
Hundreds of miles of beaches, Walt Disney World, the Everglades National Park, and around 1.3 million Alligators are just a few of the things that take up the beautiful territory of Florida. With all of this, and much more, this state still has plenty of room for its huge livestock and agriculture production. Finding a truck for your freight in Florida is as easy as pie, key lime pie specifically. Florida's highway chain consists of 1,473 miles of interstate highways and 9,934 miles of non-interstate highway resulting in hundreds of trucks delivering thousands of shipments on a daily basis. Whether a LTL or FTL is needed, finding competitive pricing with the help of www.Truckquote.com is as easy a click of a button. We readily offer instant free quotes available 24/7.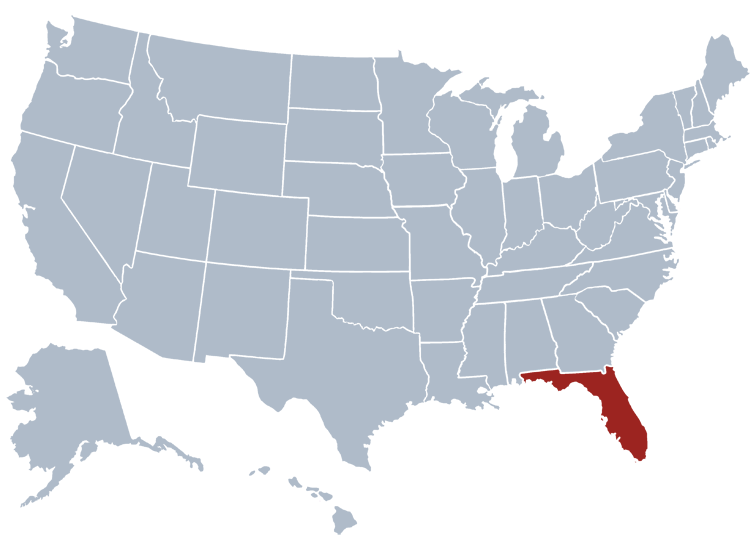 Largest Cities: Jacksonville | Miami | Tampa | Saint Petersburg | Orlando | Hialeah | Tallahassee | Fort Lauderdale | Port St. Lucie | Pembroke Pines
Economy:
Agriculture: Citrus, vegetables, nursery stock, cattle, sugarcane, dairy products.
Industry: Tourism, electric equipment, food processing, printing and publishing, transportation equipment, machinery.