Truck Rates to and from Idaho
The first thing that probably comes to mind when one thinks of Idaho…are spuds. And yes, while it is true that one of the most popular commodities in Idaho are potatoes, this beautiful state has much more to offer. With other main industries including additional agriculture, food processing, lumber, wood products, and scientific and technological products. All these industries require transportation of large quantities, which puts trucks on the road making it possible for us to help get you the best possible rate for your goods to be moved. If you have something that needs shipped it can be easily achieved by checking out www.Truckquote.com. To get a competitive rate with reliable transportation, TQ is the place.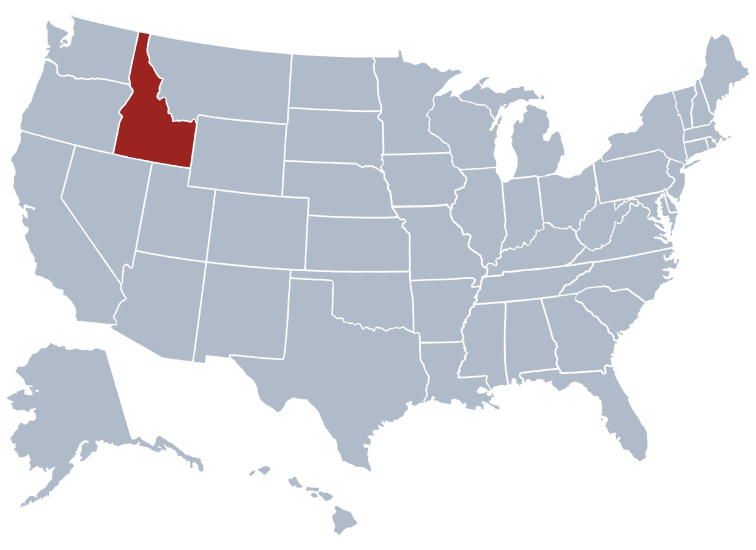 Largest Cities: Boise | Nampa | Meridian | Idaho Falls | Pocatello | Caldwell | Coeur d Alene | Twin Falls Lewiston | Post Falls
Economy:
Agriculture: Cattle, potatoes, dairy products, wheat, sugar beets, barley.
Industry: Food processing, lumber and wood products, machinery, chemical products, paper products, silver and other mining, tourism.