Truck Rates to and from Illinois
The state of Illinois is generally one of the cheapest for shipping freight by truck, for both incoming and outgoing cargo. It's central location in the Midwest, relatively high population density, and the high volume of industrial and commercial activity taking place in the state translates to lower shipping rates and better terms on LTL and full truck load freight. Rates may vary by season, as some parts of Illinois tend to have harsher winters less conducive to shipping freight by truck, however with Truckfquote.com, we make Illinois one of the easiest states to coordinate timely shipping, for both inbound and outbound freight.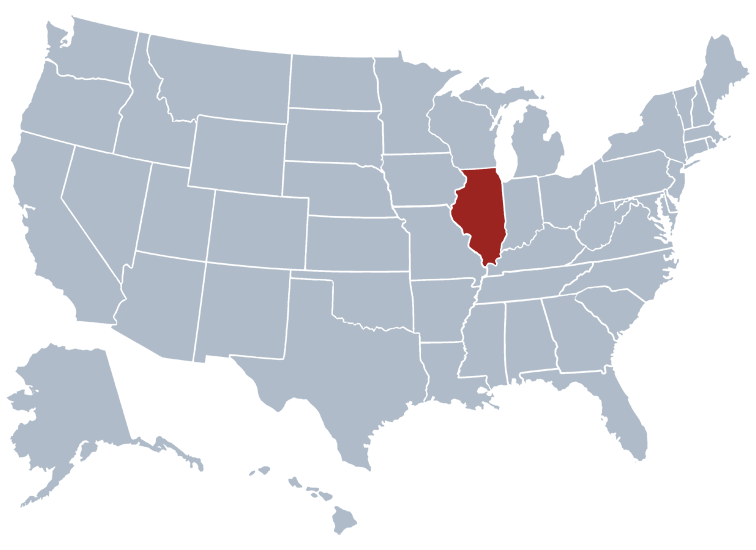 Largest Cities: Chicago | Aurora | Rockford | Joliet | Naperville | Springfield | Peoria | Elgin | Waukegan | Cicero
Economy:
Agriculture: Corn, soybeans, hogs, cattle, dairy products, wheat.
Industry: Machinery, food processing, electric equipment, chemical products, printing and publishing, fabricated metal products, transportation equipment, petroleum, coal.