Truck Rates to and from Indiana
Farmland and the renowned Indianapolis 500 are a few things that are notably recognized in Indiana.Freight shipping in Indiana is also something that this state can be associated with. Indiana has a robust manufacturing and materials-based economy - the state's Northwest Calumet region is one of the nation's leading areas of steel production, while Lawrence County and Indianapolis are known for their mining and pharmaceutical material manufacturing. The high volume of activity in this area means lower rates for full truckload and less-than-truckload shipping. Due to the consistent flow of industrial and manufacturing shipping going through Indiana, Truckquote.com can help provide stable rates to and from Indiana year-round.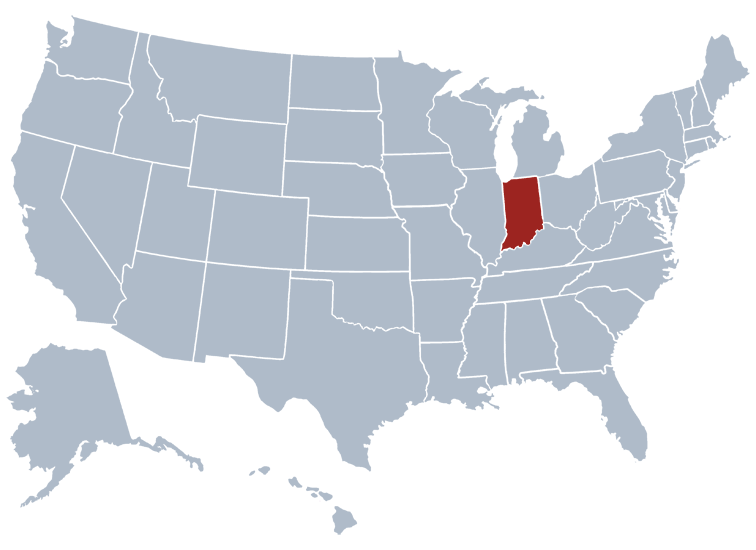 Largest Cities: Indianapolis | Fort Wayne | Evansville | South Bend | Hammond | Bloomington | Gary | Carmel | Fishers | Muncie
Economy:
Agriculture: Corn, soybeans, hogs, cattle, dairy products, eggs.
Industry: Steel, electric equipment, transportation equipment, chemical products, petroleum and coal products, machinery.