Truck Rates to and from Iowa
Iowa is often viewed as a farming state, however agriculture only makes up a small part of what keeps Iowa thriving. Its diverse economy includes manufacturing, biotechnology, and government services.With rolling plains and vast cornfields, the state of Iowa is centrally located inthe Midwestern US. Because of this geographic location, freight shipping routes go right through this state making it affordable to get full truckloads or less than truckloads hauled. If you are needing a commodity shipped, check out Truckquote.com for instant quotes and affordable rates.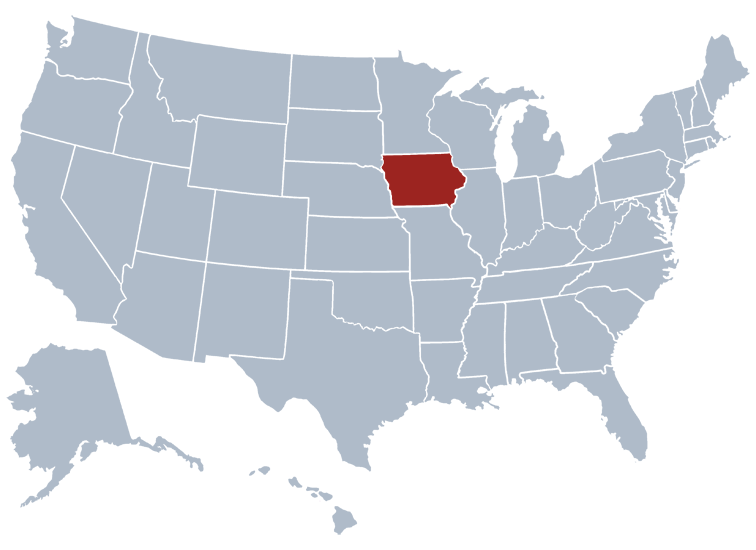 Largest Cities: Des Moines | Cedar Rapids | Davenport | Sioux City | Waterloo | Iowa City | Council Bluffs | Ames | Dubuque | Ankeny
Economy:
Agriculture: Hogs, corn, soybeans, oats, cattle, dairy products.
Industry: Food processing, machinery, electric equipment, chemical products, printing and publishing, primary metals.