Truck Rates to and from Kansas
Centrally located in the Midwest, Kansas has vast stretches of both agricultural and unused land. The primary economy here is supported by cattle, sheep, wheat and soybeans and corn. The industrial outputs include transportation equipment, machinery, petroleum and mining, putting hundreds of trucks on the road everyday. Kansas has the country's third largest state highway system making it easy to accommodate a variety of shipping and hauling needs. Regardless if you have something that you need shipped to or from Kansas, Truckquote.com has your shipping needs covered. Check us out today for affordable freight rates!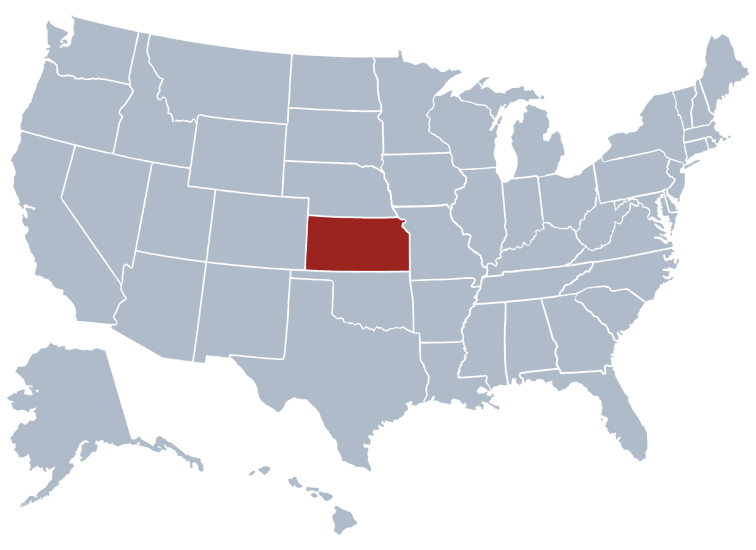 Largest Cities: Wichita | Overland Park | Kansas City | Topeka | Olathe | Lawrence | Shawnee | Manhattan | Lenexa | Salina
Economy:
Agriculture: Cattle, wheat, sorghum, soybeans, hogs, corn.
Industry: Transportation equipment, food processing, printing and publishing, chemical products, machinery, apparel, petroleum, mining.