Truck Rates to and from Louisiana
Situated above the Golf of Mexico,in the southern region of the United States, Louisiana is bordered by Arkansas, Mississippi and Texas.A smaller sized state but it is one of the most productive areas of the US. Seafood along with cotton, soybeans, coal, and petroleum are a large part of the success of this state. Louisiana has an abundant number of trucks transporting through the state making it affordable and timely getting your shipment set up. Using Truck Quotes free and easy freight quoting tool, you can swiftly receive a quote and book within minutes.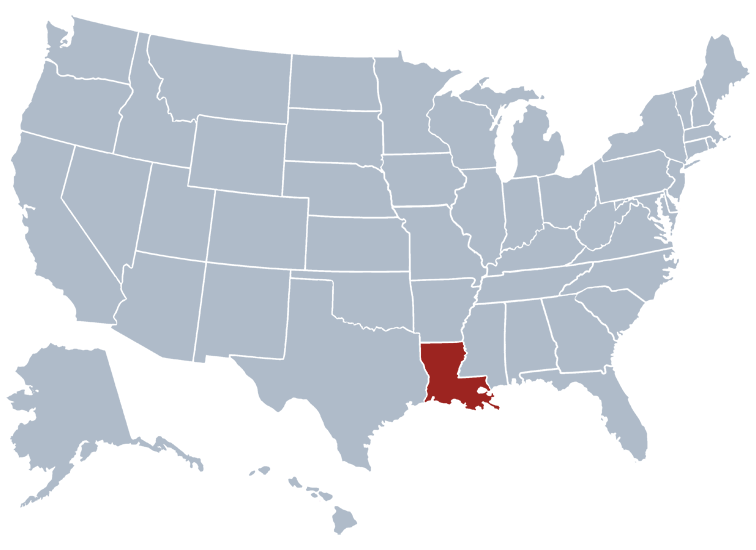 Largest Cities: New Orleans | Baton Rouge | Shreveport | LaFayette | Lake Charles | Kenner | Bossier City | Monroe | Alexandria | Houma
Economy:
Agriculture: Seafood, cotton, soybeans, cattle, sugarcane, poultry and eggs, dairy products, rice.
Industry: Chemical products, petroleum and coal products, food processing, transportation equipment, paper products, tourism.