Truck Rates to and from Maine
Maine is known for its continental climate that exists throughout the state. It has a rich network of interstate highways, including I-95, I-295, and I-495. U.S. Route 1 starts in Fort Kent and runsall the way down to Florida. This entire network makes truck transportation very easy. Maine has a very diverse geography with a vast coastline and deep forests that help support the primary industries of paper, lumber, and wood products. Regardless if you are just needing something moved downstate or across the country www.Truckquote.com can provide an instant free quote at the click of a button.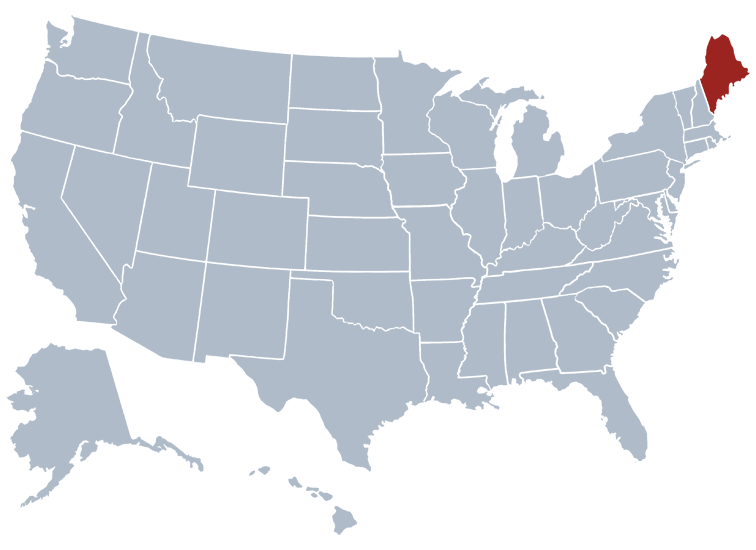 Largest Cities: Portland | Lewiston | Bangor | South Portland | Auburn |Biddeford | Augusta | Saco | Westbrook | Scarborough
Economy:
Agriculture: Seafood, poultry and eggs, potatoes, dairy products, cattle, blueberries, apples.
Industry: Paper, lumber, and wood products, electric equipment, food processing, leather products, textiles, tourism.