Truck Rates to and from Maryland
Maryland is one of the smallest in area, but most densely populated states in the US. The state is tightly packed with manufacturing and industrial hot spots. Maryland's economy boasts a wide variety of industries that are connected year-round to incoming and outgoing truck shipping. From Lockheed Martin in Bethesda to one of the world's largest steel factories at Sparrows Point. Being such a small state, most locations are not far from one of the three interstate highways. In the state of Maryland, both truckload and less-than-truckload shipping is affordable and consistent, year-round. With Truckquote.com, we make it quick and easy to get instant quotes on all your shipping needs.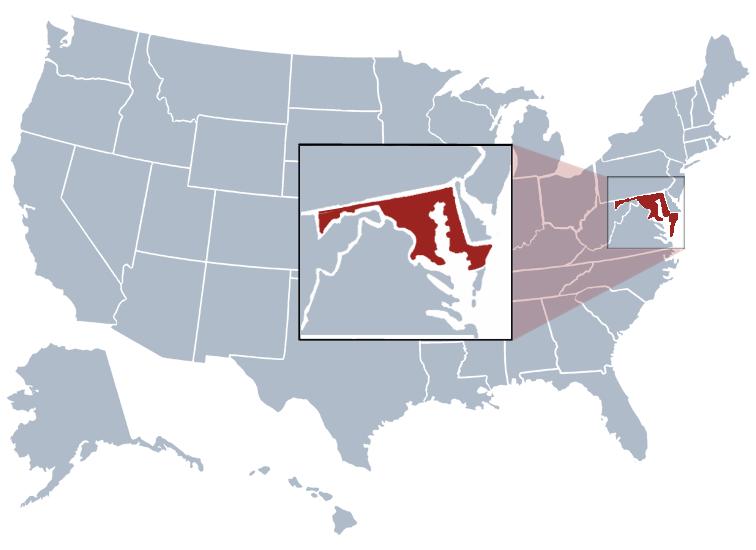 Largest Cities: Baltimore | Frederick | Rockville | Gaithersburg | Bowie | Hagerstown | Annapolis | College Park | Salisbury | Laurel
Economy:
Agriculture: Seafood, poultry and eggs, dairy products, nursery stock, cattle, soybeans, corn.
Industry: Electric equipment, food processing, chemical products, printing and publishing, transportation equipment, machinery, primary metals, coal, tourism.