Truck Rates to and from Mississippi
Mississippi is home to the world's largest cottonwood tree plantation and the world's largest pecan nursery. Greenwood has been called the Cotton Capital of the World, Belzoni the Catfish Capital of the World, and Vardaman the Sweet Potato Capital of the World. While this state is not large in size, and does not have a huge production of commodities, it southern geographic location provides it with competitive and affordable pricing for freight rates. There are not a ton of trucks on the roads of Mississippi, however if you are needing goods transported to or from Mississippi, contact Truckquote.com and let help you find the best rate!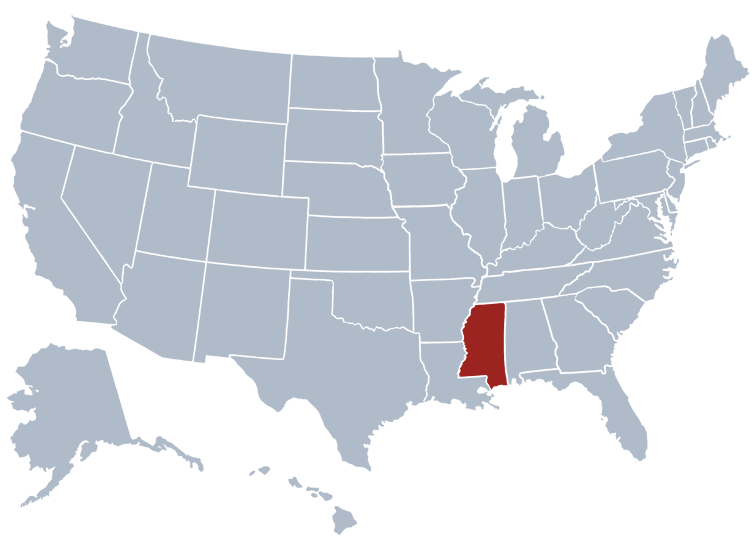 Largest Cities: Jackson | Gulfport | Southaven | Hattiesburg | Biloxi | Meridian | Tupelo | Greenville | Olive Branch | Horn Lake
Economy:
Agriculture: Cotton, poultry, cattle, catfish, soybeans, dairy products, rice.
Industry: Apparel, furniture, lumber and wood products, food processing, electrical machinery, transportation equipment.