Truck Rates to and from Nebraska
In 1927, Edwin Perkins invented the powered soft drink Kool-Aid, which to this day, continues to be celebrated throughout the state. From being part of the Oregon Trail, to being home to the Naval Ammunition Depot, the largest US ammunition plant providing 40% of WWII's ammunition, Nebraska more than plays a part in our great Nation.Nebraska is the leading grain-producer and one of the largest beef, pork and corn producers. The state is composed of two major land regions, the Dissected Till Plains and the Great Plains. Being conveniently located in the middle of the US, truck shippingis a popular form of transporting goods. There is a vast network of interstate highways and U.S. Routes in Nebraska that make itquick and easy for these trucks to get around. For an instant quote on having your commodity moved, contact www.Truckquote.com.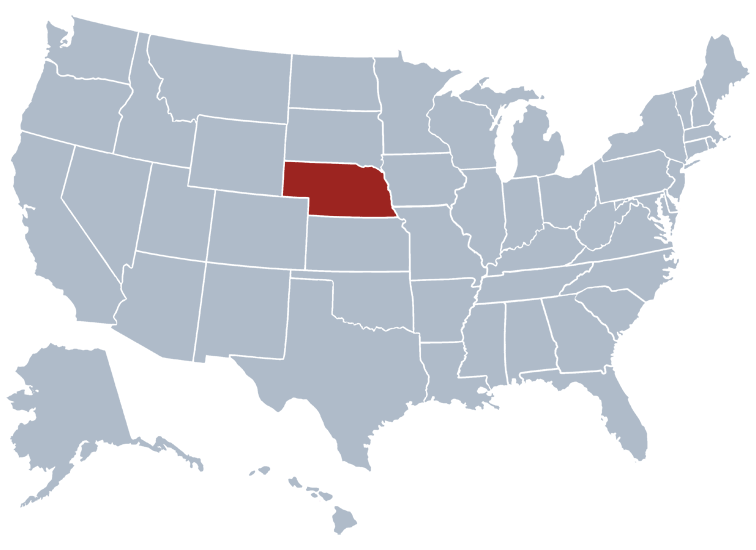 Largest Cities: Omaha | Lincoln | Bellevue | Grand Island | Kearney | Fremont | Hastings | North Platte | Norfolk | Columbus
Economy:
Agriculture: Cattle, corn, hogs, soybeans, wheat, sorghum.
Industry: Food processing, machinery, electric equipment, printing and publishing.