Truck Rates to and from New Hampshire
New Hampshire is home to the largest ski mountains on the East Coast, with major attractions here being winter sports and activities. The state's agricultural industry includes cattle, apples, eggs, and dairy products. When looking to have goods transported in and out of New Hampshire, truck shipping is the best option.While the area is remote and contains numerous mountain ranges, it often causes for a slight increaseon the average freight quotes. The most competitive rates to have your goods transported can be found at Truckquote.com. Truck Quote can help you find the best freight rates around!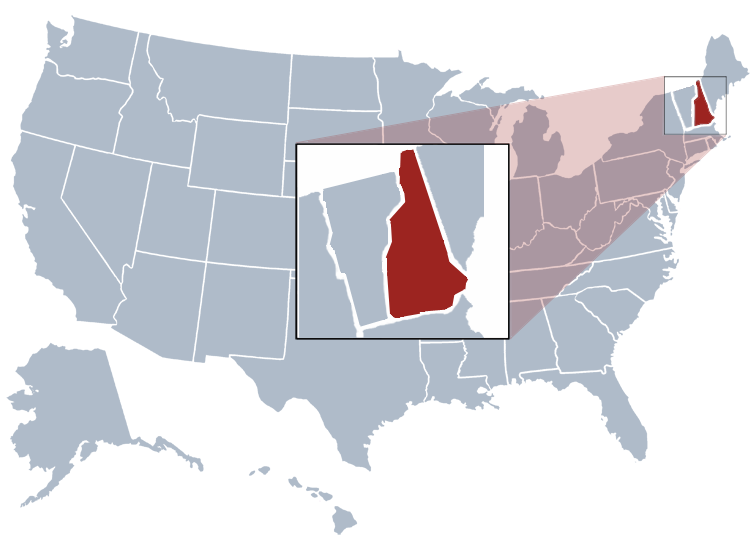 Largest Cities: Manchester | Nashua | Concord | Dover | Rochester | Keene | Portsmouth | Laconia | Claremont | Lebanon
Economy:
Agriculture: Dairy products, nursery stock, cattle, apples, eggs.
Industry: Machinery, electric equipment, rubber and plastic products, tourism.