Truck Rates to and from North Carolina
North Carolina's agriculture industry paved the way for the traditional cargo shipping method. Being the United States' leading tobacco producer, it distributes products to different parts of the country. Because of this, truck shipping is widely used in North Carolina. Truck shipping is second-to-none when it comes to cargo delivery in or out of this state. Aside from being the most inexpensive option, it has also gained its reputation over the years for beingthe most reliable. North Carolina has the largest state-maintained highway network in the United States, making truck shipping the most consistent in freight shipping. The best freight rates can be easily found at Truckquote.com. Nothing compares to the rates offered by Truckquote.com - the most convenient and inexpensive choice for everyone.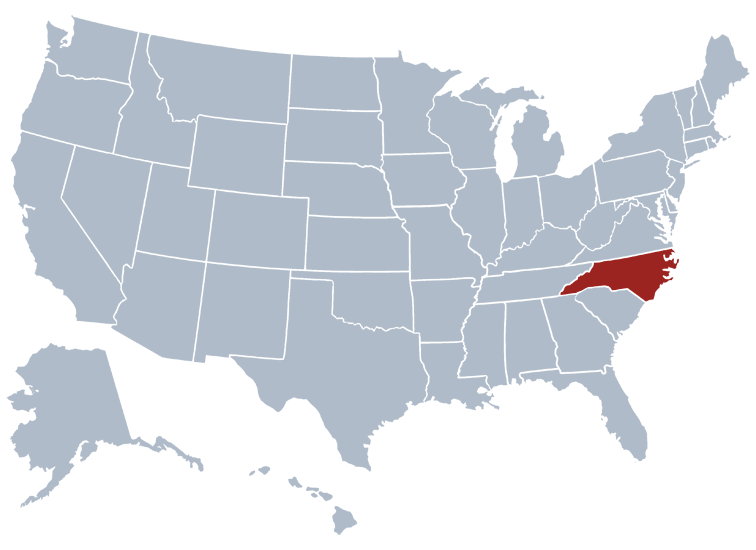 Largest Cities: Charlotte | Raleigh | Greensboro | Winston-Salem | Durham | Fayetteville | Cary | Wilmington | High Point | Greenville
Economy:
Agriculture: Poultry and eggs, tobacco, hogs, milk, nursery stock, cattle, soybeans.
Industry: Tobacco products, textile goods, chemical products, electric equipment, machinery, tourism.