Truck Rates to and from Ohio
Having Cleveland as the first city in the world to be lighted electrically in 1879, Ohio has been making moves ever since. The most important economic sector of this state is manufacturing. Ohio is the largest producer in the country of plastics, rubber, fabricated metals, electrical equipment, and appliances. Its geographical location is an asset for the economic growth and expansion of this state. Ohio has the nation's 10th largest highway network and is within a one-day drive of 50% of North America's population. Ohio is home to 228 miles of the Historic National Road, now U.S. Route 40 and has a highly-developed network of roads and interstate highways. All these factors make transportation of goods and materials by truck shipping very easy. Its vast network of highways and the manufacturing industry provide the perfect conditions for the shipping and transporting goods. For a freight quote at a competitive price, check out www.Truckquote.com.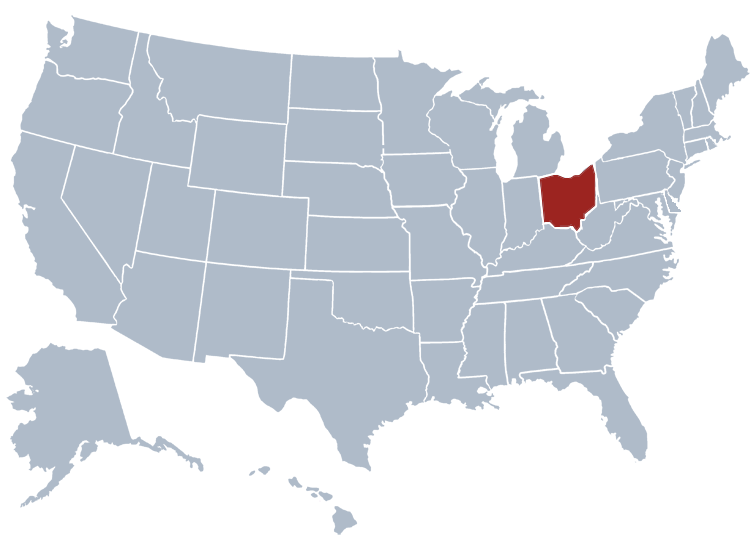 Largest Cities: Columbus | Cleveland | Cincinnati | Toledo | Akron | Dayton | Parma | Canton | Youngstown | Lorain
Economy:
Agriculture: Soybeans, dairy products, corn, tomatoes, hogs, cattle, poultry and eggs.
Industry: Transportation equipment, fabricated metal products, machinery, food processing, electric equipment.