Truck Rates to and from Pennsylvania
Dating back to 1776 when The Declaration of Independence was signed in Philadelphia, Pennsylvania has been a huge player in the development of the US. Helping grow the economy, products are moved in and out the state daily. With mushrooms and apples being the main agricultural products from Pennsylvania, there are shipments made throughout the country. All areas in this state are easily accessible, allowing truck shipping to be abundant across the whole state. Whether equipment for your business or personal cargo, truck shipping is the best way to have your commodity hauled. Do you need assistance with freight rates? Truckquote.com has the best, most affordable freight rates in the state of Pennsylvania.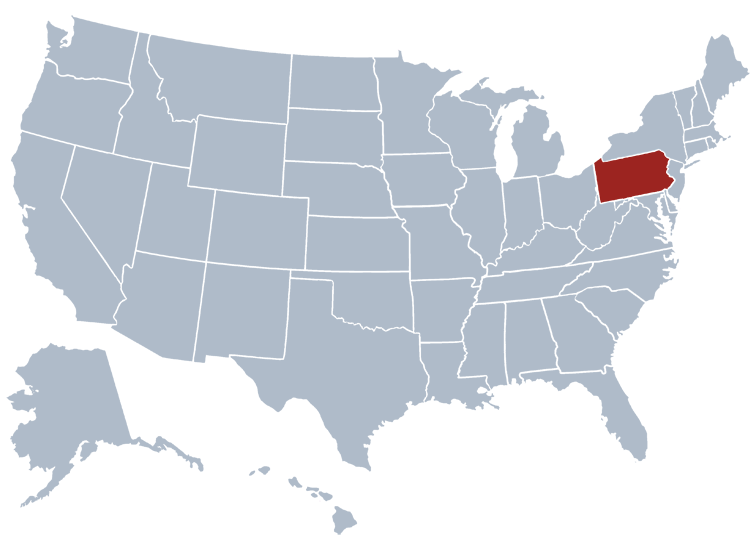 Largest Cities: Philadelphia | Pittsburgh | Allentown | Erie | Reading | Scranton | Bethlehem | Lancaster | Harrisburg | Altoona
Economy:
Agriculture: Dairy products, poultry, cattle, nursery stock, mushrooms, hogs, hay.
Industry: Food processing, chemical products, machinery, electric equipment, tourism.