Truck Rates to and from South Carolina
South Carolina was once known for the production of agriculture, but today is more commonly known for its many large mills and textile companies. While farmers have become fewer but much larger in the most recent years, there is still a large production of agricultural commodities being grown here. Between the large wood, machinery and steel companies, seeing trucks on one the 11 highways, which are about 41,500 miles in length, is not an uncommon site. All roads are very well maintained and easy to get around on.For a competitive transportation quote to ship your goods, check out Truckquote.com.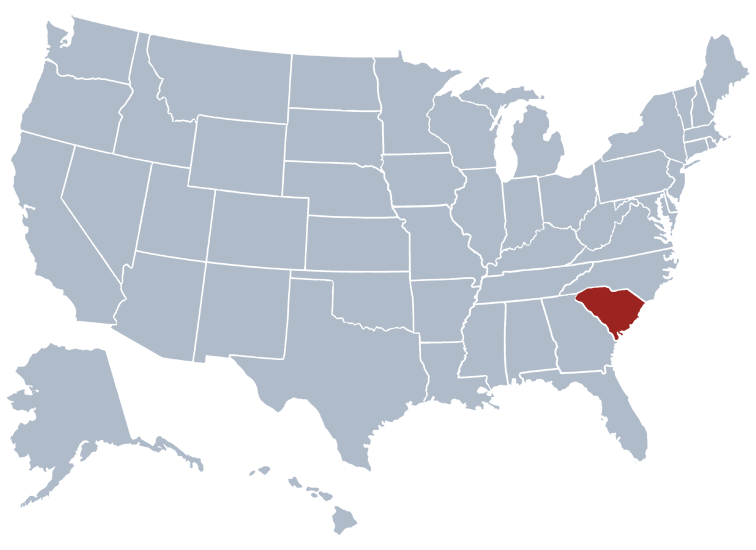 Largest Cities: Columbia | Charleston | North Charleston | Mount Pleasant | Rock Hill | Greenville | Summerville | Sumter | Hilton Head Island | Florence
Economy:
Agriculture: Tobacco, poultry, cattle, dairy products, soybeans, hogs.
Industry: Textile goods, chemical products, paper products, machinery, tourism.