Truck Rates to and from Tennessee
Tennessee is widely known all around the United States for itsCountry Music and Whiskey. While these are not the only two things they have to offer, the major industries in Tennessee include agriculture and manufacturing.Because this state is so easy to access and borders eight other states, truck availability and shipping rates are timely and affordable. The intricate highways help the people of Tennessee with the distribution of commodities.If you have a hard time finding a freight rate that actually works for you, Truckquote.com has the best rates for shipments to and from Tennessee.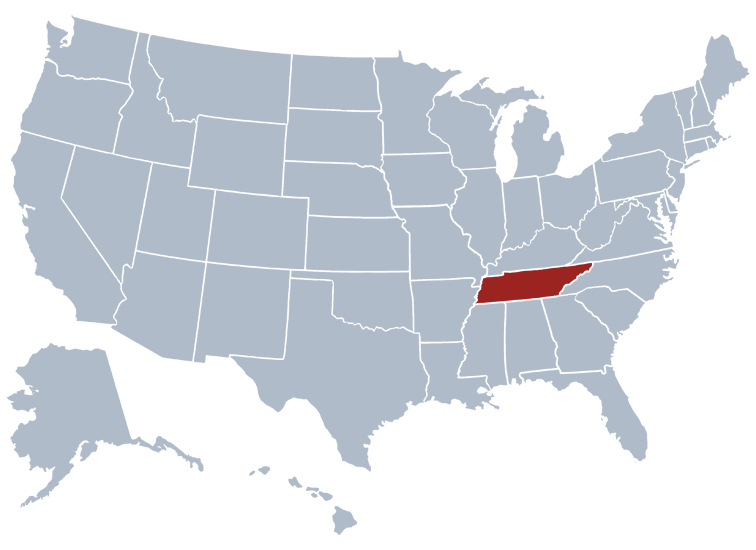 Largest Cities: Memphis | Nashville | Knoxville | Chattanooga | Clarksville | Murfreesboro | Jackson | Johnson City | Franklin | Bartlett
Economy:
Agriculture: Soybeans, cotton, tobacco, livestock and livestock products, dairy products, cattle, hogs.
Industry: Chemicals, transportation equipment, rubber, plastics.