Truck Rates to and from Texas
Leading the nation since 2002 in export revenue, Texas has the second-highest measurement of economic output. From cattle and agriculture, to oil and gas, the Lone Star State stretches far and wide. Texas' warm weather accommodates year-round travel allowing for shipments to move non-stop. With hundreds of trucks hitting the asphalt every minute, we are confident you have come to right spot for the best price. For competitive pricing and swift transport, Truckquote.com has you covered.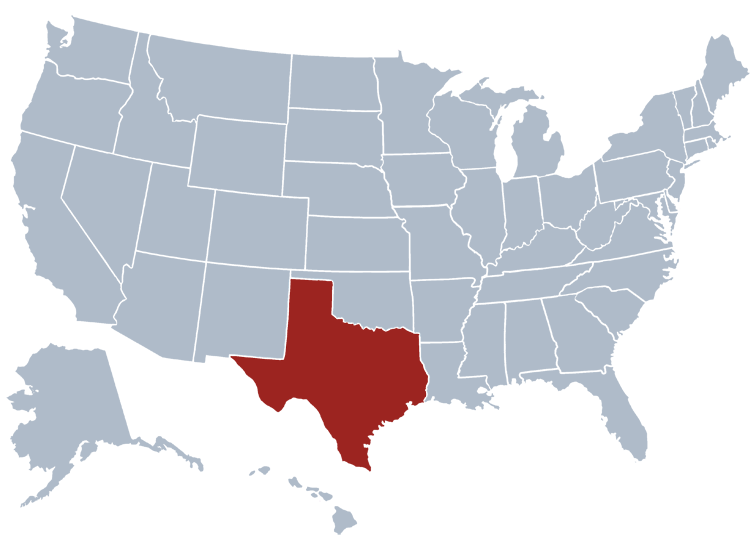 Largest Cities: Houston | San Antonio | Dallas | Austin | Fort Worth | El Paso | Arlington | Corpus Christi | Plano | Laredo
Economy:
Agriculture: Cattle, cotton, dairy products, nursery stock, poultry, sorghum, corn, wheat.
Industry: Chemical products, petroleum and natural gas, food processing, electric equipment, machinery, mining, tourism.