Truck Rates to and from Vermont
Vermont, known for maple syrup and being home to more than 100 19th-century covered wooden bridges, is located in the far northeastern US. Vermont is the second least populated state in the US and was ranked as the safest state to live in 2016.Because of the location of this state, moving freight has historically been a little more difficult. Those days are over, with Truckquote.com you can instantly receive a free quote and effortlessly book your shipment. Don't let the way of the past hold you up from getting your goods moved to or from Vermont with overpriced freight rates!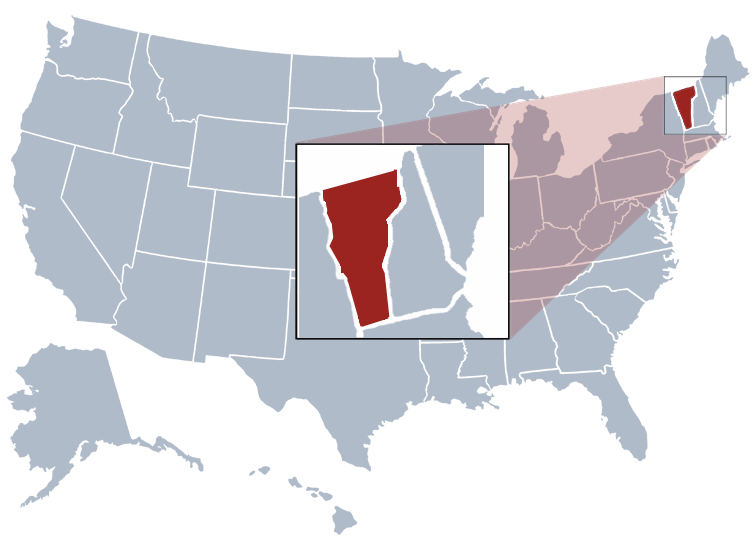 Largest Cities: Burlington | South Burlington | Rutland | Essex Junction | Barre | Montpelier | Winooski | St. Albans | Newport | Bellows Falls
Economy:
Agriculture: Dairy products, cattle, hay, apples, maple products.
Industry: Electronic equipment, fabricated metal products, printing and publishing, paper products, tourism.