Truck Rates to and from Virginia
Virginia is officially called Commonwealth of Virginia. It has been nicknamed "Old Dominion" because of its reputation. This state is very established and advanced, keeping all large and small businesses thriving and busy. Truck drivers in Virginia work night and day to deliver all the products and merchandise on time. Because of these busy roads, finding a truck here is easy. You can trust Truckquote.com for providing areliable truck at a competitive price!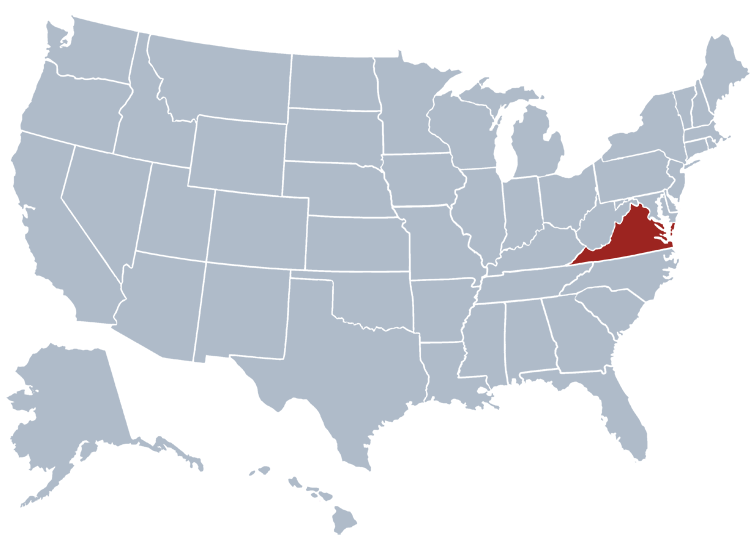 Largest Cities: Virginia Beach | Norfolk | Chesapeake | Richmond | Newport News | Alexandria | Hampton Roanoke | Portsmouth | Suffolk
Economy:
Agriculture: Cattle, poultry, dairy products, tobacco, hogs, soybeans.
Industry: Transportation equipment, textiles, food processing, printing, electric equipment, chemicals.