Truck Rates to and from Washington
Named after the first President of the United States, George Washington, Washington State is often referred to as "The Evergreen State". Its terrain is full of rainforests, mountain ranges, and plenty of agriculture, deeming it as the leading producer of lumber, apples, hops, pears, grapes, potatoes and much more. Metal products, machinery, aircraft and missiles are also additional parts of Washington's thriving industries. All these markets combined together make this beautiful Pacific Northwest State a hotspot for transportation. Whether you are trying to ship something in or transport out, Truckquote.com brings to the table affordable, competitive pricing that can't be beat.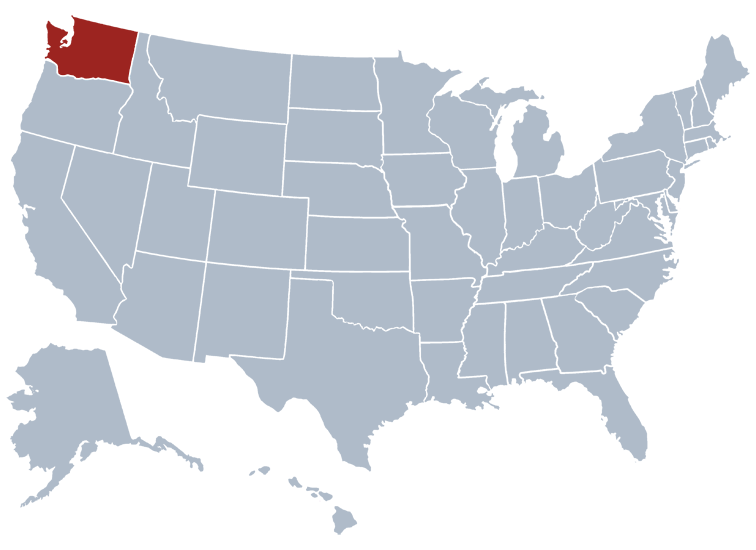 Largest Cities: Seattle | Spokane | Tacoma | Vancouver | Bellevue | Everett | Kent | Yakima | Renton | Federal Way
Economy:
Agriculture: Seafood, dairy products, apples, cattle, wheat, potatoes, nursery stock.
Industry: Aerospace, software development, food processing, paper products, lumber and wood products, chemical products, tourism.