Truck Rates to and from Massachusetts
Massachusetts is one of the smaller sized states in the US with most of the population residing in Boston. Boston is home to one of the Nation's largest ports, catering to all transportation activity, including shipping by truck. There are several interstate highways passing through Massachusetts making it easy to commute through the statewhile helping keep shipping rates down. The state's high economic activity and proximity to other manufacturing states also helps keep freight rates affordable.If you are need goods transported to or from Massachusetts, Truckquote.com can provide you with instant free quotes, reliable transportation and top of the line customer support.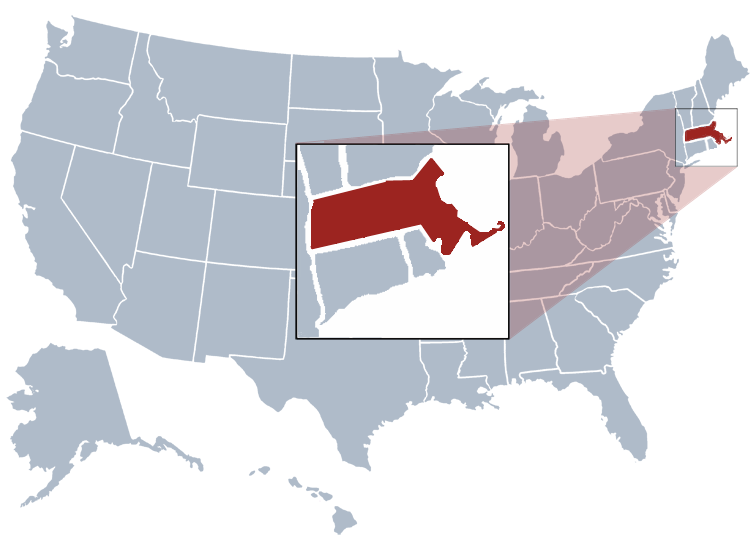 Largest Cities: Boston | Worcester | Springfield | Lowell | Cambridge | New Bedford | Brockton | Quincy | Lynn | Fall River
Economy:
Agriculture: Seafood, nursery stock, dairy products, cranberries, vegetables.
Industry: Machinery, electric equipment, scientific instruments, printing and publishing, tourism.